Auditing, consulting and structuring – these are the areas of expertise of the FALK group of companies. Today, medium-sized companies are looking for a lot more than classic tax consulting and auditing.
In this sector therefore, a top-class accounting company is always a management consulting company too. The FALK Group with its various subsidiaries meets all the requirements of medium-sized companies and can provide the specialized services that are required.
This strong alliance consists of the following companies: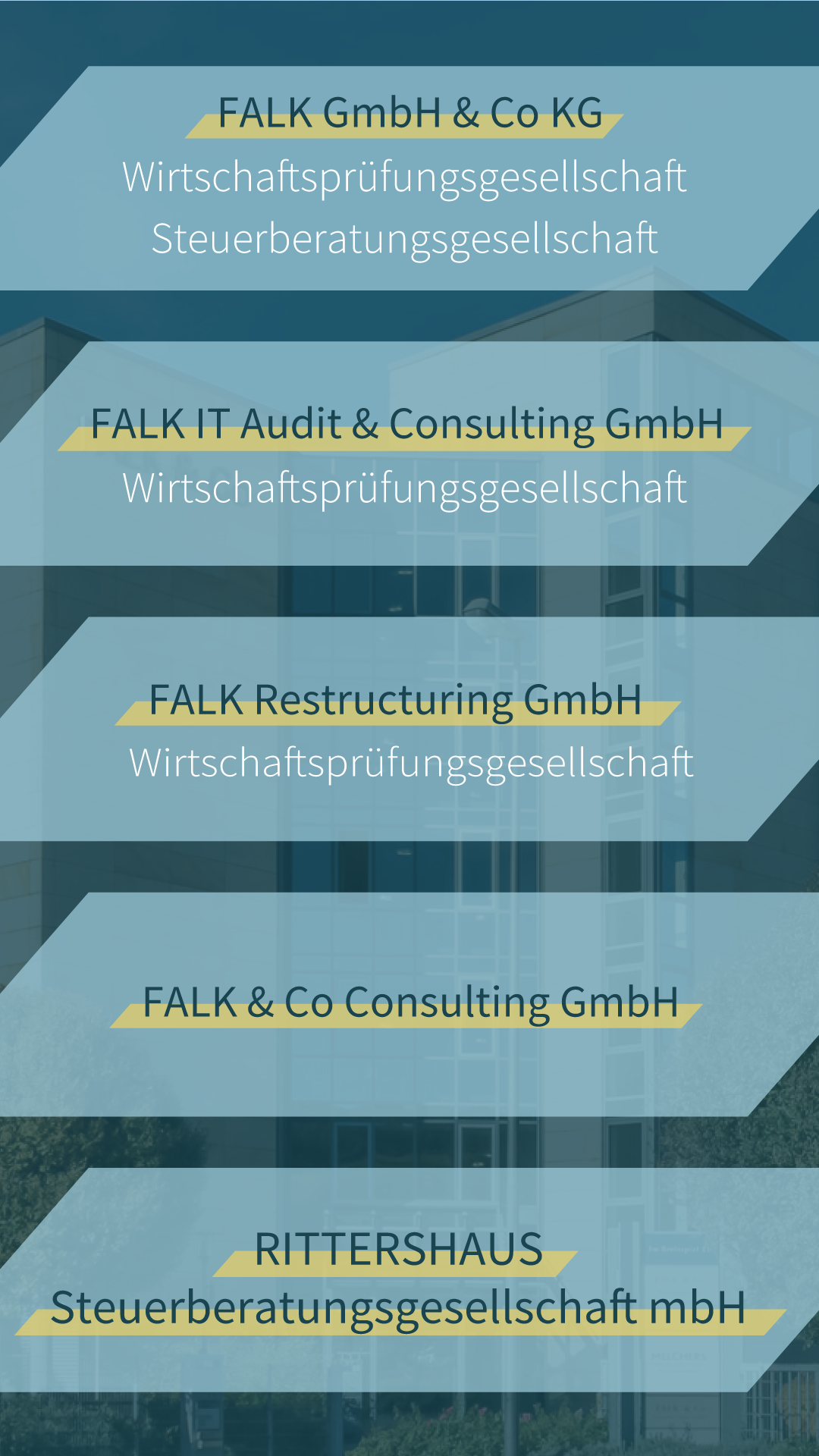 More information?
We would like to inform you about all current topics and planned events on a regular basis. Please register for our newsletter.